Stefanie already lost her hart to Uganda and since my brother is starting a local travel agency, I was trilled to discover it myself last year! As Uganda is not the most known safari destination, I would like to share some insights with you! Despite that Uganda is still a third world country, it is (especially for the region) a very safe and a stunningly beautiful country.
Uganda – Where ?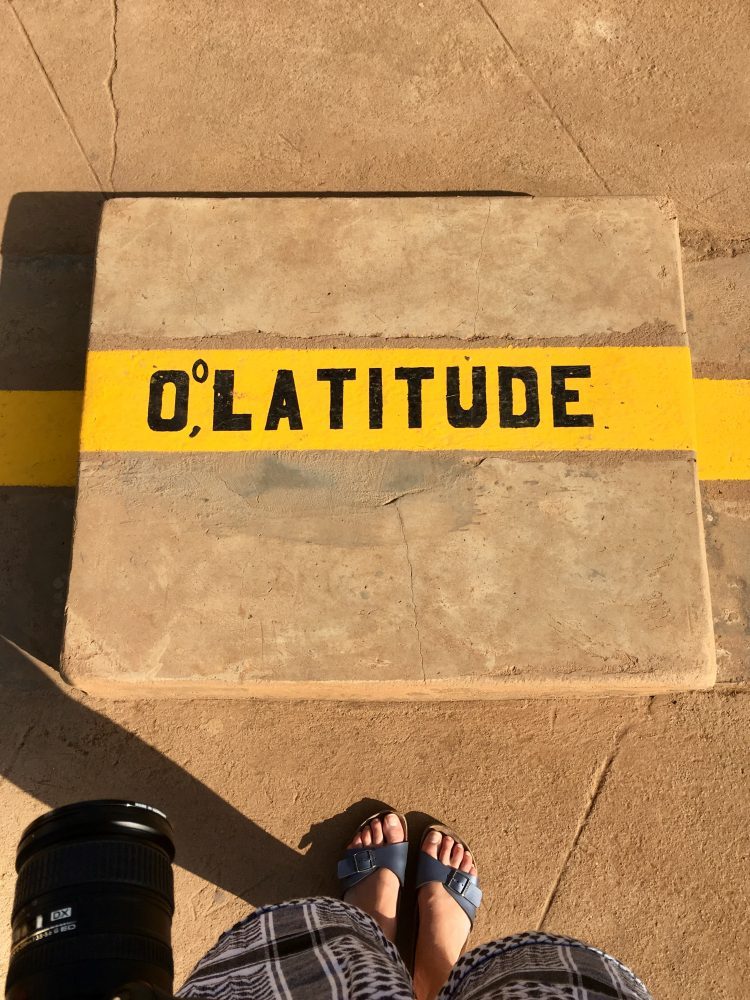 Uganda is an East-African country neighbouring Congo, Kenya, South-Sudan, Tanzania and Rwanda.  The country lies right on the equator, so usually the sun shines! But to avoid unpleasant surprises, we've also written a packing list for you.   
The Ugandan hotspots (=natural parks) are quite far away from each other. So be prepared to spend a third of your holiday in the vehicle. We strongly recommend to book a trip with a jeep instead of a van. The experience is totally different, a jeep gives you the freedom to experience the country as much as possible when opening the roof and breeding in the African air.  
Uganda – Why?
I would strongly recommend to go as soon as possible! Why? The main reason is because tourism hasn't reached its peak yet! This means you are not cueing with 25 other jeeps in the same natural park to take a shot of that Giraffe or lion. Another reason is the friendliness of the locals (that might slightly change when mass tourism comes their way? Always with a smile, always in a good mood.
If this would be your first Africa experience, keep in mind that travelling in Africa isn't in the same price range as for instance Asia. Although Uganda is rather poor country and average incomes are low, you easily pay 150 USD for a nights accommodation.  Of course you could go on a lower budget or upgrade your travel to a luxury trip, depending on the lodges of your choice.
Uganda's wildlife
Obviously one of the main reasons people visit Uganda is for gorilla tracking. Yet the country has much more to offer, from other stunning wildlife to natural wild water rafting!
Mountain gorillas
Encountering mountain gorillas is one of the most exciting things Africa has to offer!  Gorillas share 98.3% of their DNA with humans, which make them so similar to our behaviors & emotions.  Unfortunately these amazing creatures are critically endangered since years and their habitat is limited to Congo, Gabon, Rwanda and Uganda.  Because of their similarity to humans, the specie is very vulnerable to human diseases. The ebola virus for instance killed a third of the wild gorilla population a few year ago. Another tread are habitat destruction and poachers, who trade in illegal gorilla products.
We did our gorilla tracking in the Bwindi Impenetrable national park, which is the home of 440 gorillas.  A third of the families are still kept in wild and not habituated to humans & tourists. It takes about 2 years and daily visits by rangers for gorillas to become habituated.
Visiting gorillas isn't cheap. A permit costs 1500 USD in Rwanda or 500 USD in Uganda. The cheaper option is Congo, but you need to check the travel advice as it is unfortunately not the most stable country. A permit includes the entry to the park,  a ranger and a security guy with armed gun for a day tracking. Porters are not included but are worth considering for 2 reasons. First the tracking itself can be tough, we had a heavy up and down tracking for 8 constructive hours. But don't worry, on a average tracking you meet gorillas after 2 or 3 hours of walking/hiking. Secondly, by hiring porters you support the local community.
The big five?
Oh yes you might see the big five, if you are lucky! Uganda has many natural parks, Murchison falls being the most famous one! On top of your unforgettable gorilla experience, you will get to see many other amazing species such hippo's, elephants, giraffes, lions, Waterbucks, eagles,…  Hence a big change Uganda is the place where you can tick-off the big 5 of your bucket list!
Digital Detox
Eight 30-somethings with their phones glued to their hands at home. How where we going to survive with hardly any internet connection for about 10 days? Honestly, we loved it! Leaving our phones in the charging points, not replying to emails, not being connected never felt so good. I must say it was a bit harder for the moms who left their 2 year olds at home 🙂 So once we have internet, we sometimes say goodby to each other for 15 minutes to focus on our phones and on social media…
If you really can't leave without internet (for instance for your job) you can always buy a local sim card.
Uganda's History
Uganda is named after Boeganda, one of the 5 Kingdoms (the others are Ankole, Bunyoro-Kitara, Busoga en Toro). Although Uganda is a presidential country, the 5 kingdoms still have their King.
Uganda was a British colony for years and became independent in 1962.  As happens in Afrika, Uganda was reign by dictator after dictator after that date, with Idi Amin being the most notorious one.  You might also know Idi Amin from the movie the last king of Scotland.  The passage of Idi Amin didn't do the country any good as many people were killed and the country was left destroyed and in poverty.  Cultural-wise there is not that much to see, one of the "highlights" are the former folder chambers of Idi Amin.  Since 1986 Idi' Amin's successor and current president Museveni has brought stability and economic growth.
Ugandans  
Because of the British colonization, English is relatively widespread under local entrepreneurs & people working in the tourism industry (e.g. park rangers)! And the local kids of the villages do like to yell "how are you" at your jeep :-)!  As mentioned, locals are super friendly, but some of them are already familiarized to "human tourism" and are dissapointed when you don't give them any money. As said in our packing article, it can be a dilemma when it comes to charity and donating to locals.  
Kids with lollipops

Kid with toy
TIPS?
Watch The last king of Scotland before your trip

packing is essential:

 check out our article  

make sure to book a trip with a jeep. It might be more expensive but makes the safari experience 10x worth it!

If you can't survive without internet on your phone, you can buy around every corner a local simcard
BewarenBewarenBewarenBewarenBewarenBewaren
BewarenBewarenBewarenBewaren
BewarenBewaren
BewarenBewarenBewarenBewaren