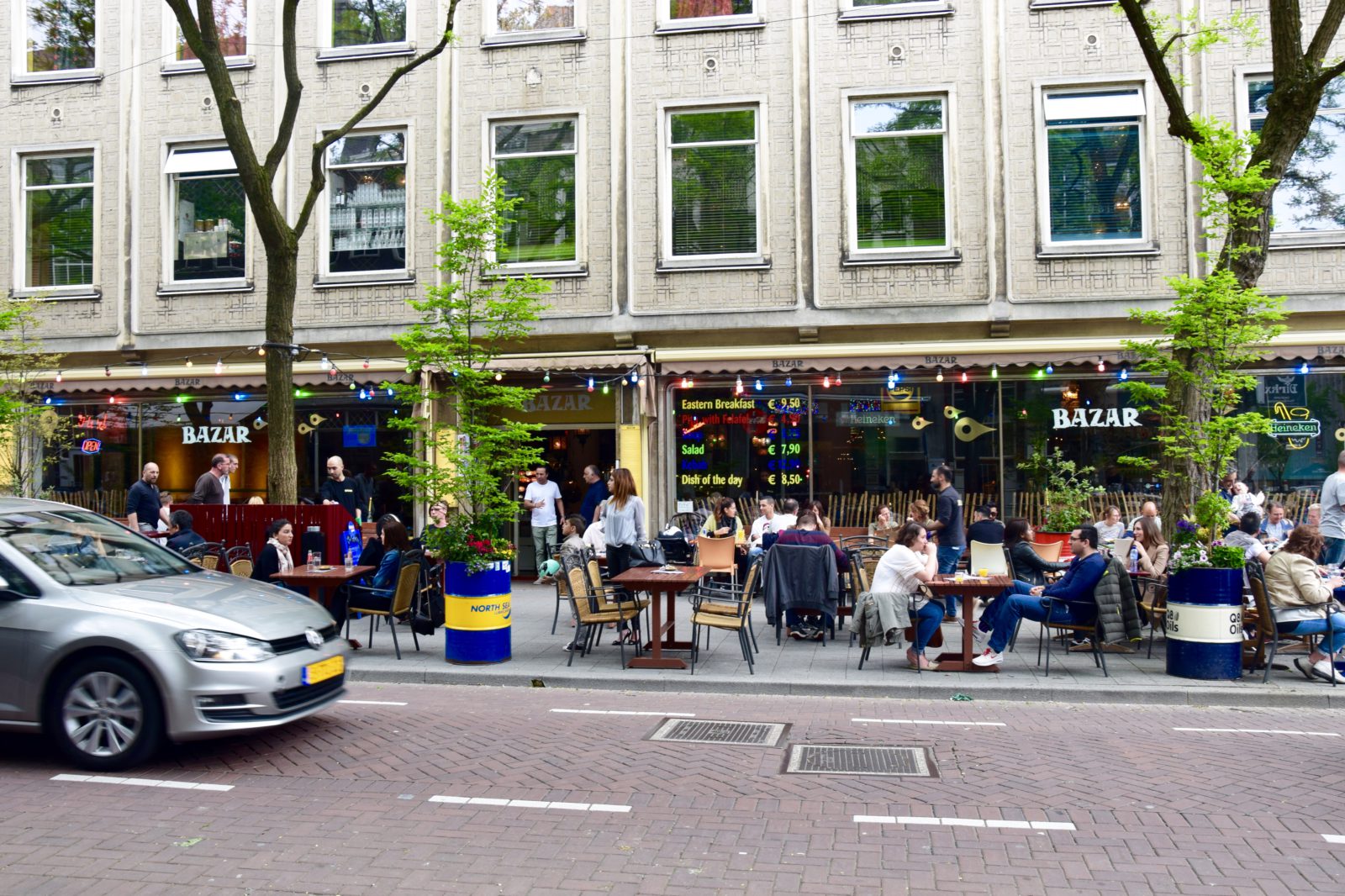 Leuven, Belgium
I would like to introduce you to our top 5 hotspots in our favorite street of Leuven, the Mechelsestraat.  I loved living in this cozy and unique car-free street during my last year of University. Not from Belgium? Combine your Brussels city trip with a stop to Leuven as it is only 20 minutes away and has some beautiful buildings and great spots to discover!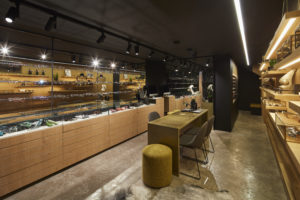 The goal of the latest shopping trip to Leuven was finding new glasses for my friend Charlotte.  There are several optical stores in the street, but my favorite is definitely Moncole eyewear boutique .
The 2nd Vandenbalck shop has trendy glasses of young & hip designers. An a-typical interior design for a optical store, but it feels cosy and welcoming due to the use of warm materials like wood and shades of black and gold."I want the people here to feel immediately at ease,"says owner Catherine.  Their home fragrance (which are also for sale) undoubtedly contribute to this feeling.
LIV – Clothing
LIV is a luxury multibrand boutique on the corner of the Mechelsestraat. They have an interesting mix of Scandinavian & French brands such as Designers remix, By malene Birger, Anine Bing, Samsoe&Samsoe, The kooples, Vanessa Bruno athé, Maison Irem,.. Definitely follow their Facebook and Instagram for the latest fashion looks (which you can order on their webshop)
ZOFF – Food
Not new but a place that makes me come back for already 10 years!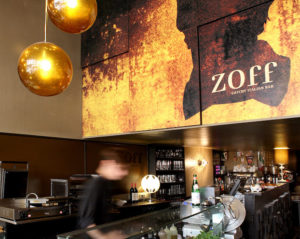 They call themselves "Catchy Italian Bar" and I cannot agree more. But Zoff is not a typical Italian pasta bar, the convenience food is refreshing compared to the Leuvens hospitality scene. The name and interior concept is a tribute to a football hero Dino Zoff.  Compared to the current hipster, Scandinavian coffee bar look, this place feels like a setting from the eighties, with large photos of Sophia Loren and fragments from Fellini movies.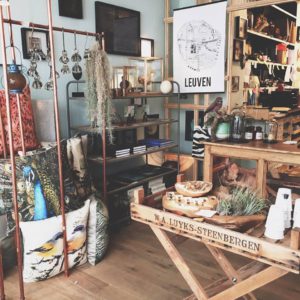 Just behind the car-free zone is the little quirky shop and atelier of Animaux Spéciaux. The owner Jeroen Lemaitre has given the profession of taxidermy a new elan and nowadays every hipster has one (or more) of his treasures in his/her home! He creates treasuries with animals, insects and tropical butterflies, newest item on the shelf: his book Wonders are collectible.  Jeroen also has a week spot for other upcoming interior decoration brands.
" We make treasures for people who long for beauty, wonder and spectacle."
One exception a day is allowed :-)! Not in our favorite street but worth a detour is this concept store where coffee fashion and interior design blend in harmoniously. Thelma, named after the owner's daughter is an inspirational shop, designed as a real life Pinterest bord.   Not only kids, also design addicts and coffee lovers feel at home in the warm Scandinavian interior. The good thing? Everything is for sale: from the delicious food that is offered, to the chair you are sitting on or the book you've just looked through. In other words: Thelma is an experience.